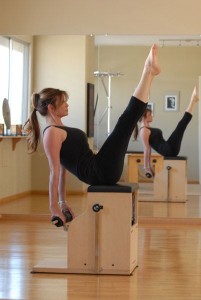 The Getting Started Package is for those new to Pilates or the Pilates equipment.  This package includes 3 private sessions. The first session is a physical and movement assessment, after which you will receive a personalized mat workout program to do at home. The second and third sessions introduce you to fundamental Pilates movements using all the studio equipment.
It is required that all new clients to the studio take a few private sessions before taking a Group or Duet class. These private sessions give me a chance to get to know you, gauge your postural and muscular patterns as well as give you the opportunity to familiarize yourself with the equipment in the studio.
This package is available to new clients for a one-time purchase of $180 plus tax. (a value of $225).
To set up a session, call the studio or send an email specifying your interest. I will get back to you in less than 24 hours.